LED LIGHTING FOR
CANNABIS
Research on cannabis cultivation techniques has made great strides in recent years. The use of light, as well as the other elements in which the plant is immersed, determines the difference between an average result and one of excellence. The important collaboration with experts in the field, together with our expertise, has led us to conceive a range of highly technological products, very versatile and easy to maintain.
Starting from the deliberately essential but extremely modern design, we have optimized the functional and most important elements of the lamp, in order to maximize its performance.These include the choice of the highest quality Chip On Board (COB), excellent latest generation heat sinks and special lenses, which guarantee our products efficiency, reliability and durability.The use of the silicone lens, positioned directly on the COB, allows the projection of light with maximum intensity, furthermore the various possibilities of choosing the angle of projection of the light beam make our lamps very versatile, suitable for installations for any context. From the Grow box to the green house, to the urban farm, with the possibility of positioning the lamp according to the cultivation need and of being able to orient it with the use of dedicated and manageable brackets. Possibility of choosing dedicated spectra based on the type of cultivation.
The simulation of sunlight is the element we approach with our lamps. Our vision is that the technology in our possession must allow us to
emulate what nature gives us, without compromising its balance.
Cooling system
The heat transfer rate of the thermal superconductor is a hundred to a thousand times better than metal. This ensures that the heat generated by the LED is immediately transferred and radiated into the air. It keeps the LED chip running in good condition and increases the life of the Cob.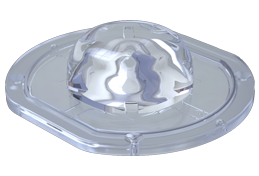 Silicone lenses
- High thermal resistance. Range -40 °C to 200 °C
-Anti-yellowing effect
-High resistance to chemical phenomena and wear
- Excellent transparency
- High efficiency -Low light absorption -No birifrangent effects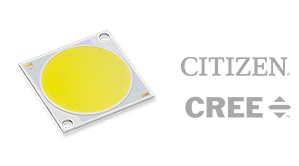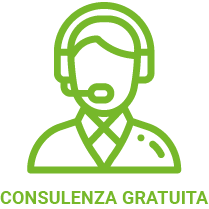 FREE ADVICE
The success of your cultivation starts with a customized lighting project.
ONE 4 ALL grow light projectors for cannabis are sold exclusively in countries where cultivation is legal and must be used only for the cultivation of authorised varieties.
ONE 4 ALL is not responsible for the improper use of its product.
DISCOVER THE CURRENT OFFERS
Contact us for an ad hoc quote according to your needs.